Services we offer include:
Valuations
Home Buyer Reports
Building / Commercial Surveys
Planning and Building Regulations
Project Management
Dilapidations
Schedules of Condition
Party Wall Matters
BUILDING SURVEYS
The Building Survey Report is the most detailed assessment of your prospective new home that we provide. It is designed to give a greater depth of comment, to identify not only the defects and outstanding items of repair but also those defects which will require maintenance in later years. This will help you make a balanced and informative decision on your purchase to be made.
HOMEBUYERS REPORT
The Homebuyers Report and Valuation gives a greater insight into the property, detailing urgent and significant repairs on various aspects of the construction and finish along with items requiring further investigation.
VALUATIONS
Whether you are buying a property, seeking to remortgage or need to obtain a further advance, you will need a valuation. ACS Property Consultants carry out valuations and surveys for leading high street banks, building societies and mortgage lenders. Our clients value the quality of our service, the friendliness of our staff and the clarity of our reports.
 Our Valuation Reports give an opinion on the purchase price of the property and a general comment on its condition.
EXPERT WITNESS REPORT
We provide our clients with Expert Witness Reports where there are legal disputes and when matters may go to Court.  Our Expert Reports comply with the Civil Procedure Rules of the Courts.
SCHEDULES OF CONDITION
We offer schedules of condition reports for appending to commercial leases to limit any potential claims at the end of the lease.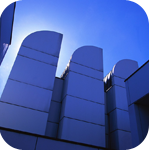 COMMERCIAL PROPERTY
The assessment of commercial property requires specialist knowledge and at ACS Property Consultants we are a multi-disciplined business with experienced Chartered Surveyors able to provide advice on Dilapidations claims, Acquisition, Schedules of Condition and Planned Maintenance Programmes.
Our Commercial Department acts for principal lenders in commercial finance and for a number of private clients who rely on our expertise to safeguard their interests. From shops to offices, warehouses to factories, we undertake the necessary Reports for our clients for both sale, lease and purchase.
DEFECT AND SNAGGING REPORTS
We offer defect reports and new home snagging surveys which aim to highlight areas of defects such as subsidence and cracking, unfinished or poorly finished work with your property and to ensure they conform to current legislation along with comments on the quality of fitments and finishes.
PROJECT MANAGEMENT
We offer a full PM service to both our residential and commercial clients, producing full specifications and drawings for tendering purposes along with site supervision, contract administration and financial monitoring.
Meeting the needs of the construction industry demands the specialist advice which our Chartered Building Surveyors give. For problems which are encountered at the planning stage, through the difficult construction phase, right to the completion of the build, our clients rely upon ACS Property Consultants to be at hand to deal with all aspects of the project.
PARTY WALL MATTERS
We act for clients in relation to Party Wall Matters under the Party Wall Etc Act 1996,serving and dealing with Notices, Schedules of Condition and the Award.
PLANNING AND BUILDING REGULATIONS
ACS Property Consultants provide Planning advice and submissions including full drawings and design for submission to the Local Authority Planners to fulfill the potential of our clients' homes and commercial buildings.